Cowgirls Forever was established by Barbara Kennedy in 2003. Long-time Arizonian, Barbara is a "real life" Cowgirl through-and-through. Yep, you'll always find her decked in the traditional western jewelry, jeans, and cowgirl boots. She lives on a small ranch in Desert Hills, AZ, with a whole host of critters. Friends constantly drop-by in hopes of being fed, …and feeding people is Barbara's specialty.
Discovering the magic of Dutch Oven Cookin'
Like most of us, Barbara loves exceptional food. After cooking with a team at her first Chuck Wagon Competition ~ Barb was hooked, and Cowgirls Forever was born. She discovered the tricks that produce delicious, mouth-watering, beautiful dishes (including some pretty dazzling desserts) ~ and as her menu and skills continued to grow, she began offering cookouts and classes throughout Arizona.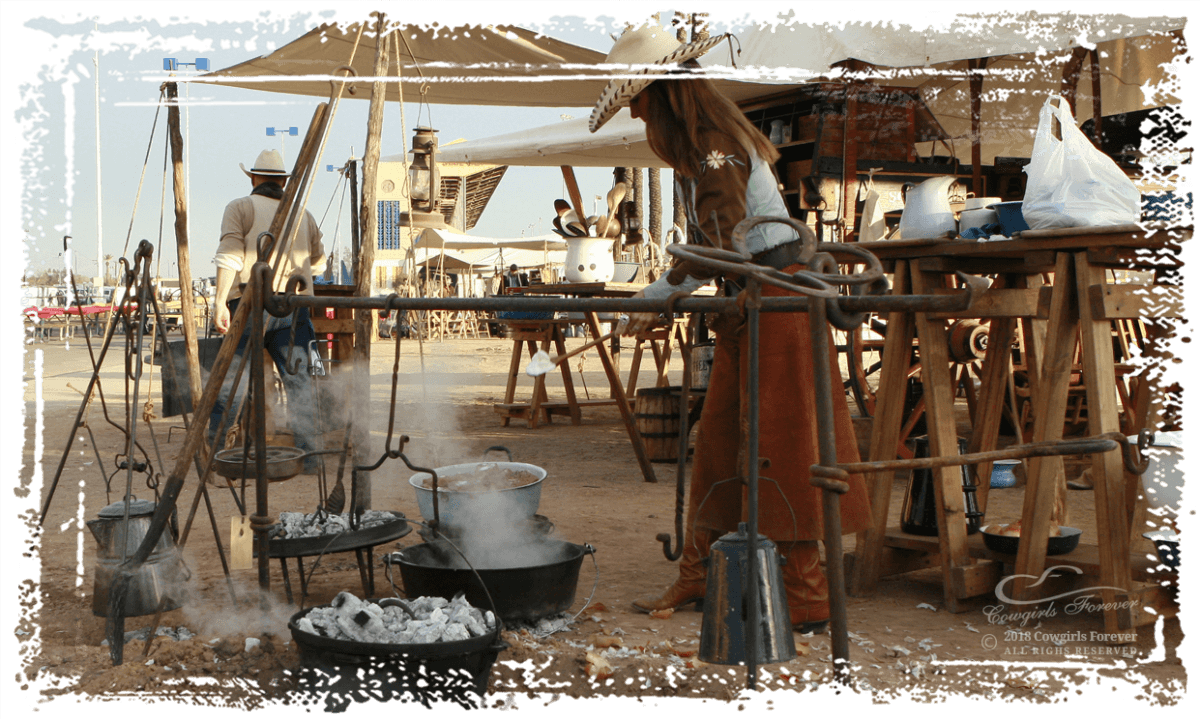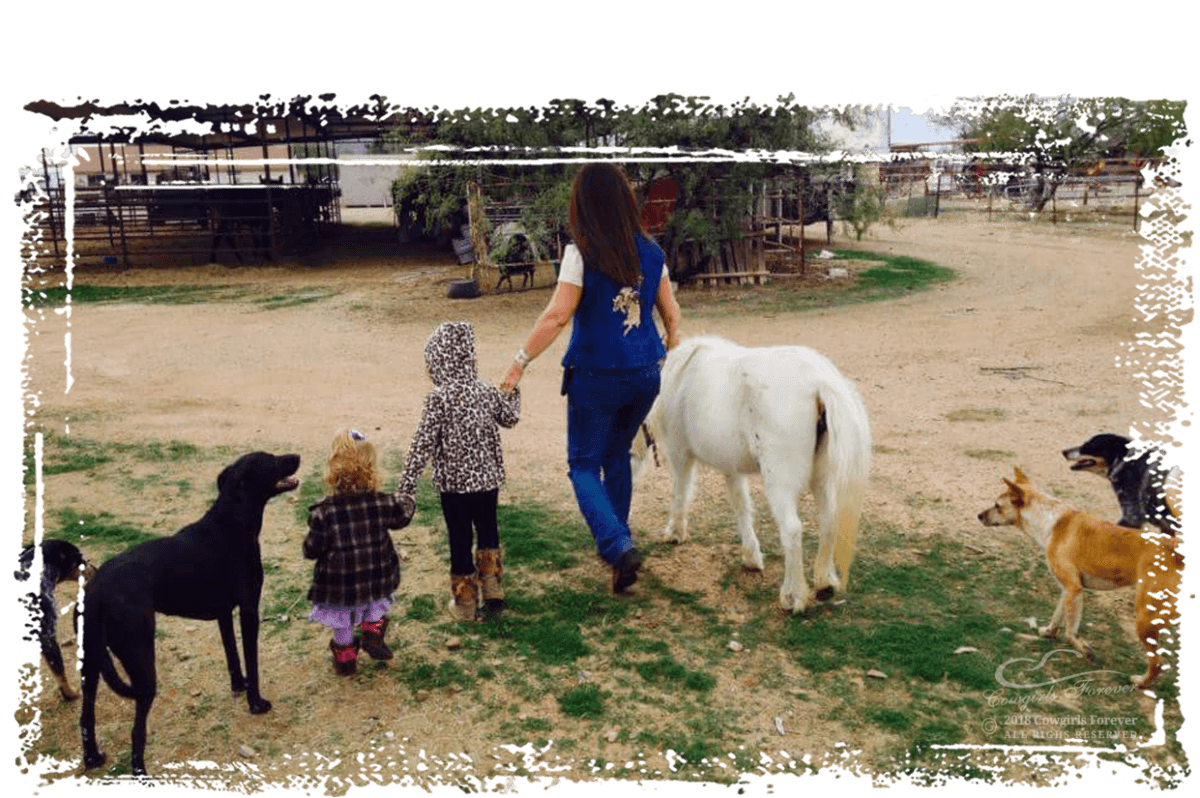 Barbara enjoys managing events and making sure everyone is well-fed and enjoying themselves. This comes naturally ~ in her teens, and her family built and operated The Dolly Steamboat on Canyon Lake, AZ. Barb's mother holds the title of Arizona's Dolly, awarded by the Secretary of the State of AZ. Lucky for us, Barbara's love of the western lifestyle has resulted in a fun and robust enterprise with lots of cowgirl-friends, ready to lend a helping hand at your next event or Class. Cowgirls Forever wants your experience to be pleasant, memorable, and to see you back at her campfire soon.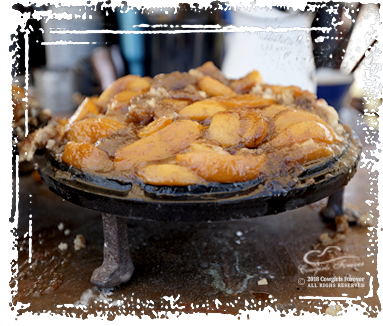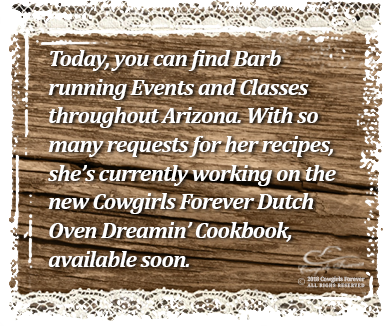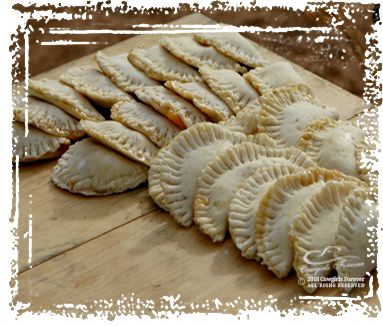 It's time to dazzle your family and friends at your next meal! Tired of the same ol' routine menus at home? Want to make your next camping trip – one of LEGENDS?
Just sign-up for the next Cowgirls Forever Cookin' Class and become a pro in no time!
Where?:
Anywhere. Cowgirls Forever Cookouts and Cowgirls Forever Cookin' Classes can be held anywhere. Your back yard/driveway, my campfire, local parks, your company's parking lot, etc.
How Long?
Cowgirls Forever Cookouts and Cowgirls Forever Cookin' Classes last about 4 hours.
What's your Capacity?
Typically, Cowgirls Forever Cookouts and Cowgirls Forever Cookin' Classes range from 8 to 80 people. However, we have held parties of up to 250 guests. In a Cowgirls Forever Class, often when there are large groups, we will break this into smaller groups ~ especially for the Team-Buildin' Classes.
What's required to hold an event on my property?
Easy. If there's no water source, just let us know, and we'll bring our own water. No electricity? We'll bring lanterns to add to the mood! We DO need close/easy access for our truck/trailer. A small Cooking Demo uses 10 x 12 foot space. We use metal cooking tables, so we avoid any heat damage to the ground (although there can be an occasional coal escapee).
Who is your typical Guest?
Everyone. When you are holding an event at a museum, a trail ride, a surprise party, a corporate team-building event, a retirement party, a client appreciation event, a family reunion ~ call Cowgirls Forever at (602) 540-5577 and let's get started planning somethin' your friends, family, and coworkers will be talking about for a very long time!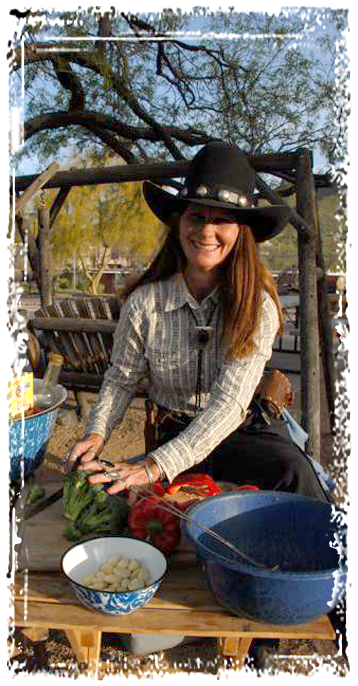 Recipes

Chuck Wagon Competitions – Fun for the entire family!
Did you know that Chuck Wagon Competitions are open to the public? What a great way to enjoy some award-winning food and scope-out who is available to book for your next big event!
Sign-up now for your next fabulous Cowgirls Forever Cookout and become a legend!
There are lots of competitions to pick from, and please see our convenient Events Calendar or email/call Barbara at (602) 540-5577 for the details.
Here are just a few of the events: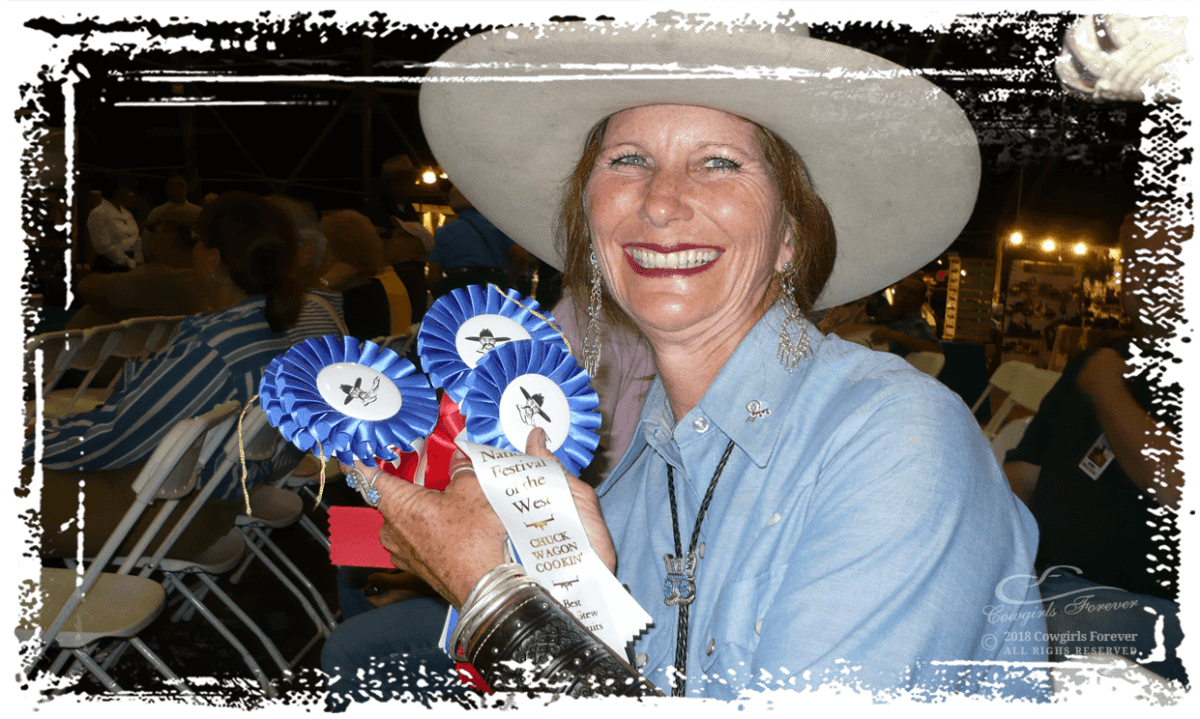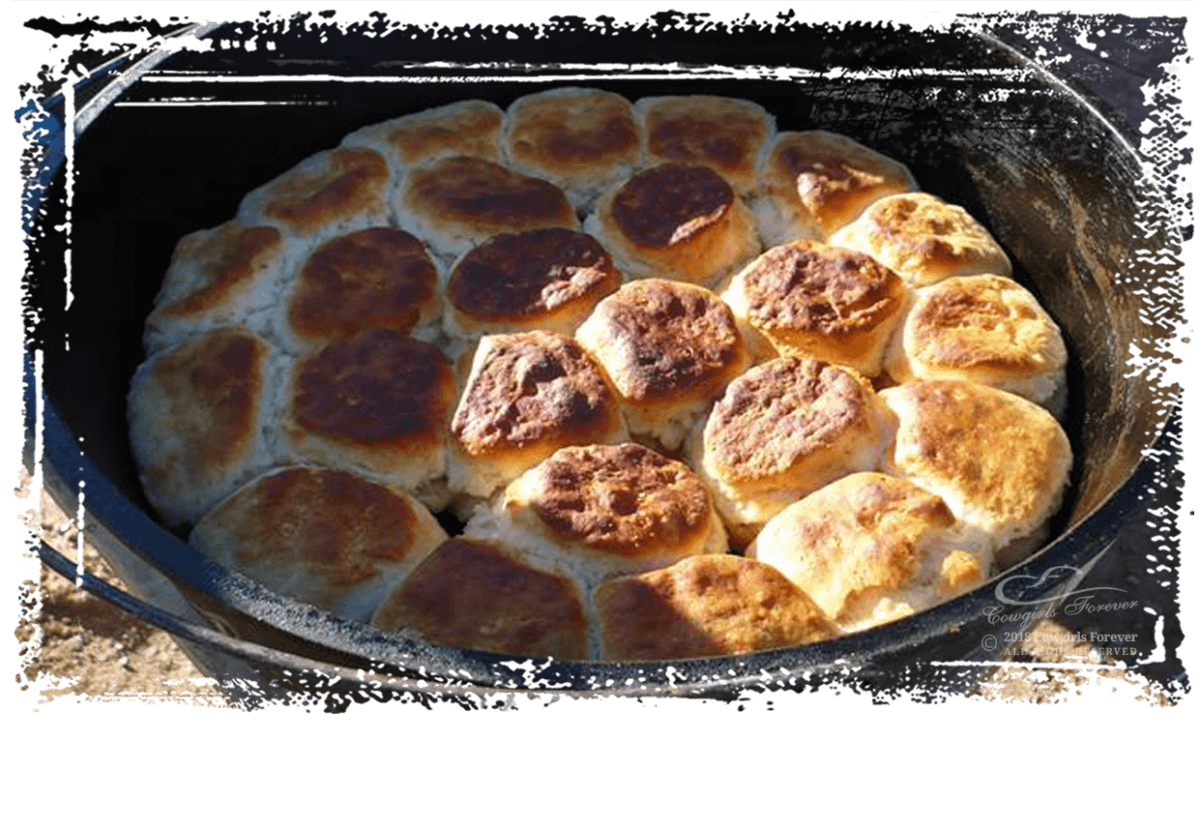 Barbara consistently places the 1st Prize for her Bakin' Powder Biscuits (best enjoyed with her Honey-Butter and side of Cowgirl Beans). Some other winners are the ever-popular Cowgirls Forever Green Chili Beef, or Garlic Mash Potatoes ~ and don't forget her delicious Dutch Oven Peach Pie!
You'll usually see about 10-12 Chuck Wagons and a Teepee or two. Along with excellent eatin', competitions often have other activities like live music, shoot-outs, and fun kid events. Event promoters sell the food tickets to the public, and they receive all proceeds.

We're all busy, scrambling through our days ~ but it's important to make time to celebrate our lives, our family & friends, and to show gratitude for these gifts...
Your campfire or Mine?
Enjoy & Remember the Cowgirl Way ~ with Cowgirls Forever
Cowgirls Forever © Copyright 2020 | All Rights Reserved