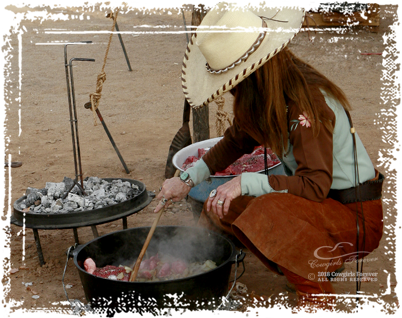 WELCOME TO COWGIRLS FOREVER
An Unforgettable &
Authentic Western Experience
Looking for a new way to entertain at your next family/company/corporate event? Tired of the same ol' routine menus at home? Bored with frequenting the same ol' restaurants? Want to make your next camping trip – one of LEGENDS?
You've come to the right place!

OLD FASHIONED HOSPITALITY
the Cowgirl Way

Cowgirls Forever Services
DUTCH OVEN COOKOUTS
Give me an example of a Dutch Oven Meal?
SAMPLE OF A DINNER
Pulled Pork, Cowgirl Beans, Sourdough Biscuits, Peach Cobbler
Yes Please
COOKIN' CLASSES
What's the Dutch Oven Cookin' Classes Schedule?
DUTCH OVEN COOKIN' CLASS INFO
We have a selection of Classes and Locations
Learn More
RENT-A-WAGON
Rent our Cowgirls Forever 1880's Chuck Wagon!
WAGON INFO
Makes a great backdrop at your western event!
CONTACT US
CARRIAGE RIDES
Ride in style at your next Celebration!
YOUR CARRIAGE AWAITS!
Why not ride in style in this gorgeous, elegant carriage!
IMAGE>GALLERIA
COWGIRL COFFEE
Start your day the perfect Cowgirl Way!
COWGIRLS' SPECIAL BREW
Fresh Columbian Coffee Beans + a bit of magic – Cowgirl Style!
I am a coffee addict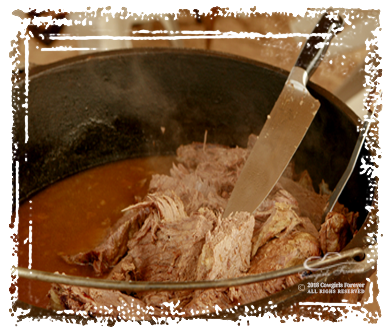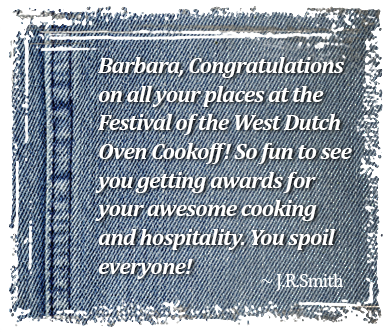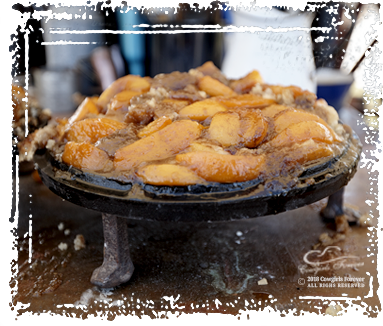 We're all busy, scrambling through our days ~ but it's important to make time to celebrate our lives, our family & friends, and to show gratitude for these gifts...
Your campfire or Mine?
Enjoy & Remember the Cowgirl Way ~ with Cowgirls Forever
Cowgirls Forever © Copyright 2020 | All Rights Reserved